Thank you for visiting our web site. The industrial fabric cleaners, sealers, protectants, coatings and colorizing products manufactured by Awning Rejuvanation Systems International are truly revolutionary. We have developed them in response to the ever-increasing pollutants in our atmosphere that stain and ultimately destroy industrial fabrics. All the products that we offer deal with the cleaning, protection and restoration/longevity of industrial fabrics. We are the first company to develop
non-stick vinyl and fabric sealers
and a open weave
long term fabric protector
that outlasts the water based alternatives by four to twelve times, allowing easier maintenance and better cost effectiveness.
We are also the first company to formulate

"Colorizing Products"

,

allowing users the opportunity to custom colorize white fabric, apply custom graphics, correct damaged or problem areas, and get years of extra life out of certain materials. We also manufacture a full line of awning cleaners and specialty cleaning products that are not only extremely effective; but also, labor saving.
We offer technical manuals and training videos to assist you and your personnel in the many aspects of industrial fabric, condition, identification, care, cleaning, sealing and protection, coating, colorizing, and problem solving. When you think industrial fabric products, be sure to consider the above, and the fact that our products have been and are in use in temperature ranges from Canada to the tropical climate of South America. They have shown to hold up to that all important "Test of Time". You see, we're serious about this business. We have our own in-house laboratory whose primary function consists of analyzing the various fabrics in the market and develop products to assist in their cosmetic and structural longevity. We offer you a technical assistance phone number to help you identify problems.
So, whether you are out to clean just one awning, tent, canopy, cover, banner, flag, etc. or thousands, you can rest assured that answers can be had if a problem does come up.We urge you to see for yourself how well our products perform, and the many product innovations we are continuing to develop. So join the list of satisfied clients using our products and procedures, today.
Your Privacy Concerns :
1. We DO NOT sell your data.
2. We DO NOT share your data.
3. The only data we have is the information you provided when you placed an order, asked for an INFO-PACK, or wanted us to e-mail you something.
4. The only list we keep is our e-mail list, which you will be put on if you did any of the above #3 ( Because mass mailings to keep you informed is so last century ) If you don't want to be on it simply unsubscribe when you get one.
We look forward to hearing from you.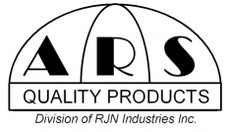 Awning Rejuvanation Systems International
Fort Lauderdale, Florida
Phone : 954-547-8757
E-mail arsi@bellsouth.net